Phonak Hearing Aids in Springfield
About Phonak Hearing Aids
Founded nearly 70 years ago in Switzerland, Phonak is a global manufacturer of hearing aids, committed to connecting people with their loved ones and the things they are passionate about by restoring their hearing. Constantly transforming and innovating, Phonak pledges not to rest until "wearing a hearing aid is as simple and routine as eyeglasses or contact lenses."
Phonak engages with an international community of hearing professionals, taking in their expertise and experience to improve their products, while also pioneering innovations with hearing instruments. In the last decade, Phonak launched the Hear the World initiative to raise awareness about the importance of hearing and the consequences of hearing loss.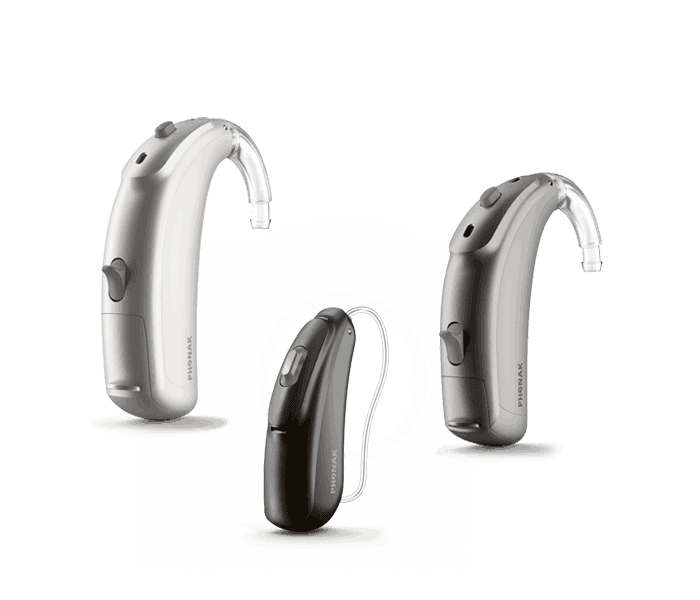 ---
Introducing: Phonak Audéo™ B-Direct
---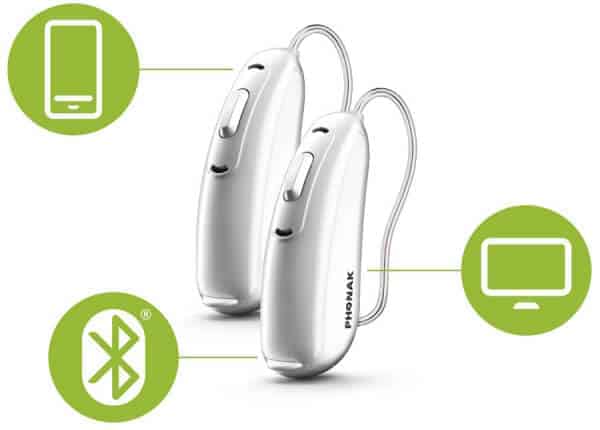 ---
Featuring cutting-edge technology, Phonak Audéo B-Direct allows you to connect directly to any Bluetooth® phone.
Phonak Audéo B-Direct functions just like a Bluetooth wireless headset by utilizing its built-in microphones to pick up your voice for phone calls. Now you can hear the phone ringing directly in your hearing aids.
Phonak's Marvel is a revolution. It offers you the best of both worlds: cutting edge technology which enables unparalleled speech understanding and an easier time listening in noise, as well as the power to stream whatever audio content from any device connected via Bluetooth. Whether you use an iPhone, Android phone, or any other brand of Bluetooth-enabled smartphone, the Phonak Marvel has you covered. This is also one of the first hearing aid devices to enable the user to access real-time voice-to-text technology when calling friends. For this breakthrough feature, look out for the Phonak Audéo™ M.
Audéo, Virto, and Bolero Hearing Aids
For their general product line, Phonak offers three main hearing aid models with a range of technology levels to treat varying degrees of hearing loss from mild to profound. The three main hearing aid models are Audéo, Bolero, and Virto. The Audéo is a receiver-in-canal hearing aid, the Bolero is a behind-the-ear hearing aid, and the Virto is a customizable in-the-ear/in-the-canal/completely-in-canal/invisible-in-canal model. Each model is also available with a tinnitus noise generator feature.
The Phonak Audéo, Virto, and Bolero hearing aids are available in different power levels to reflect the degree of hearing loss The technology levels are categorized in terms of the number of features: Essential (V30), Standard (V50), Advanced (V70), and Premium (V90).
Depending on the style and model, Phonak hearing aids offer features such as: Comfort in Echo, Speech in Car, Speech in Loud Noise, Music, Speech in Wind, Speech in 360° (spatial awareness), Ultra Zoom (which allows wearers to focus on specific sounds they want to hear), Tinnitus Balance noise generator (a sound therapy to alleviate symptoms of tinnitus), Water Resistance (which protects the sensitive electronic components from the elements), Quick Sync, and the option to fine tune channels.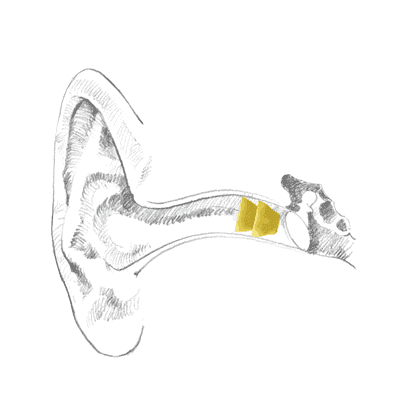 ---
---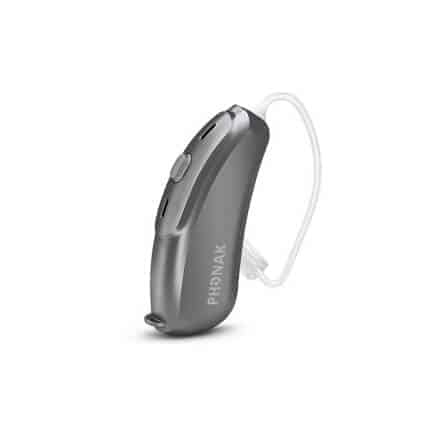 ---
---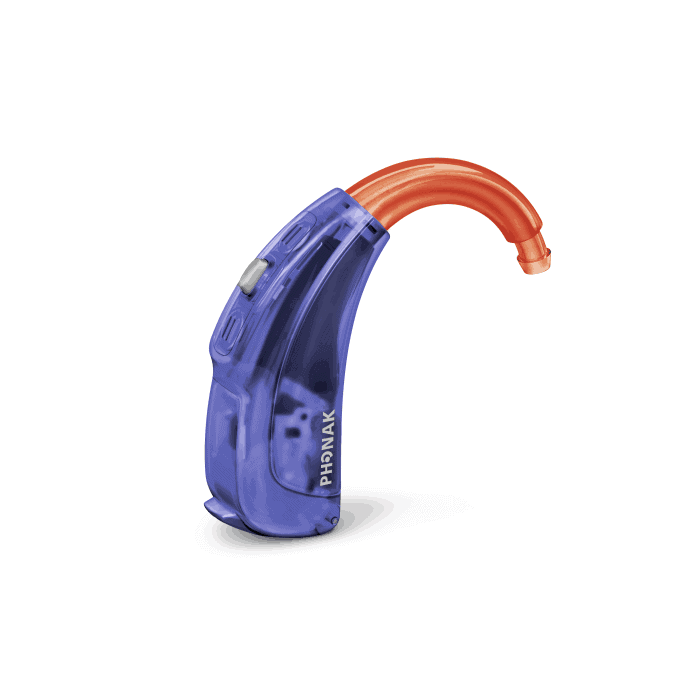 ---
---
Are Phonak hearing aids right for you?
---
Contact our practice today to schedule a consultation with Hearing Instrument Specialist, Candace Wawra.
She will evaluate your current hearing abilities and help you decide if Phonak hearing aids are the best aids for you.
---