Siemens/Signia Hearing Aids in Springfield
About Siemens/Signia Hearing Aids
Founded in 1847 in Berlin, Siemens is one of the world's oldest manufacturers of hearing aids. Siemens was the first to introduce the behind-the-ear hearing aid in 1959 and the in-the-ear hearing aid in 1966. Siemens was awarded the Gold Edison Award in 2015, for the binax hearing aid – the first hearing aid to outperform normal hearing in challenging noise situations.
Siemens is now a part of the Sivantos Group, a leader in the hearing aid industry. In 2016, Sivantos Group paired up Siemens with a new brand, Signia.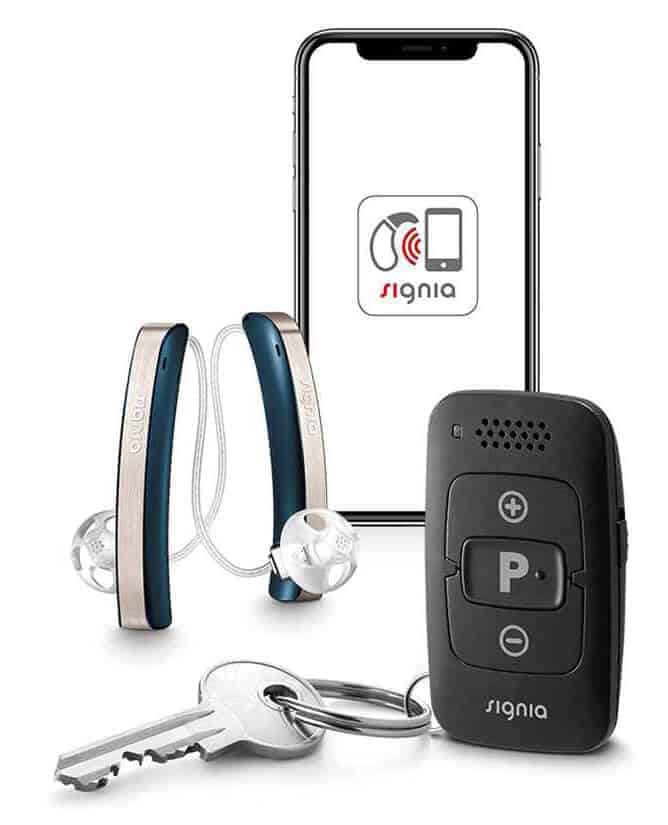 ---
Signia Xperience
Easily charged and fully connected! You can charge up the longer-lasting Pure Charge&Go X hearing aids fully while you sleep so that they are always ready to go when you are. Thanks to the hearing aids' clever little charger, you never have to worry about changing batteries again. It delivers a full day's ultra-durable hearing performance. On top, the fast charging option gives you a quick burst of power to keep you going just when you need it most.
---
Introducing Styletto
Unlike any hearing aid you've seen before.
We are proud to offer the world's first SLIM-RIC hearing aid combining style with high-tech hearing powered by Signia Nx.
Styletto wearers enjoy full-day wearing enabled by unique lithium-ion batteries and charging-on-the-go via our ultra-slim portable charging case. It is available in the performance levels 7, 5 and 3.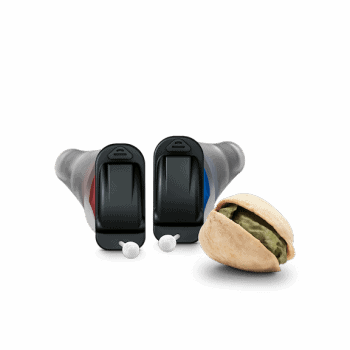 ---
---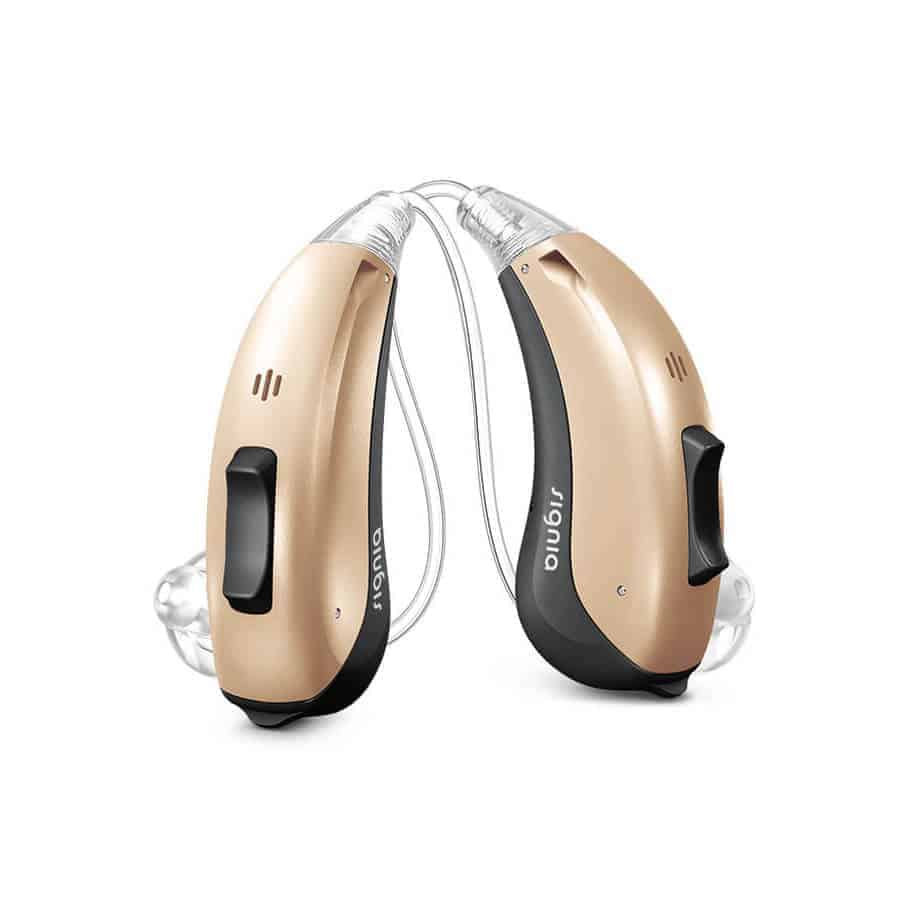 ---
---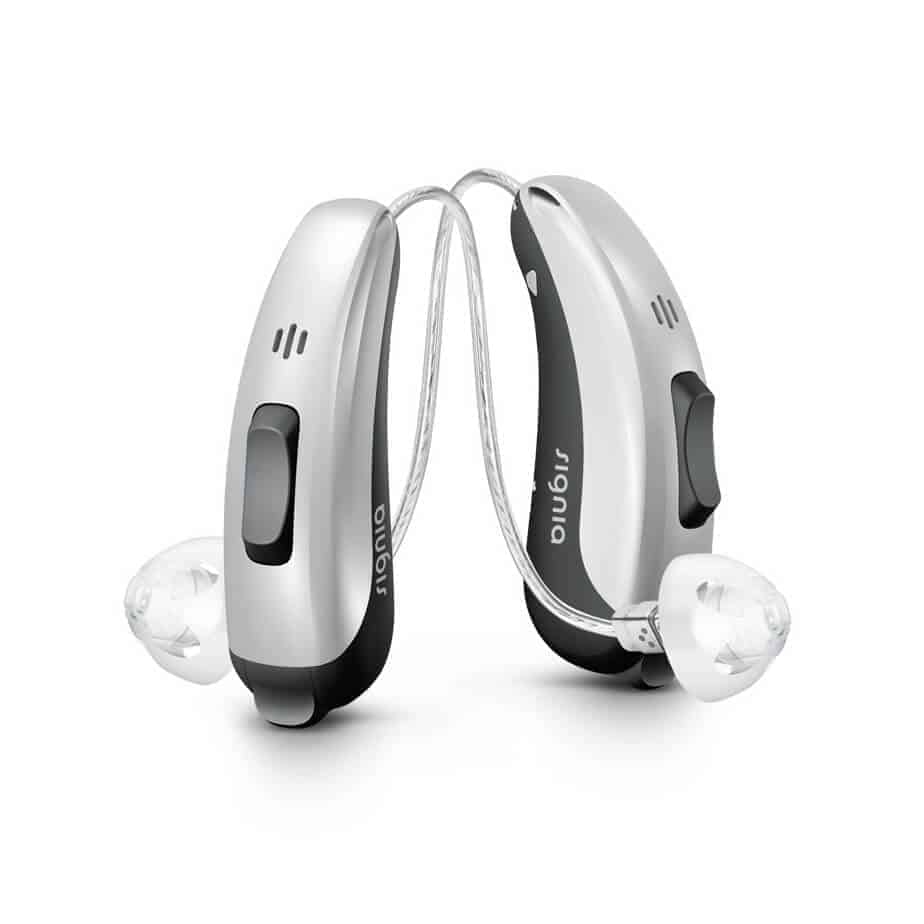 ---
---
---
Siemens binax
Winner of the 2015 Gold Edison Award, Siemens' binax hearing aid is one of their most innovative hearing solutions. Based on a series of tests by independent hearing researchers, binax hearing aids have been proven to outperform normal hearing in challenging noise situations.
By simulating binaural hearing (that of both ears), present in normal hearing, binax utilizes directional microphones to capture a full spectrum of sound. With a multi-microphone network between the pair of hearing aids, using e2e wireless technology, the binax captures sound from all directions in the wearer's environment.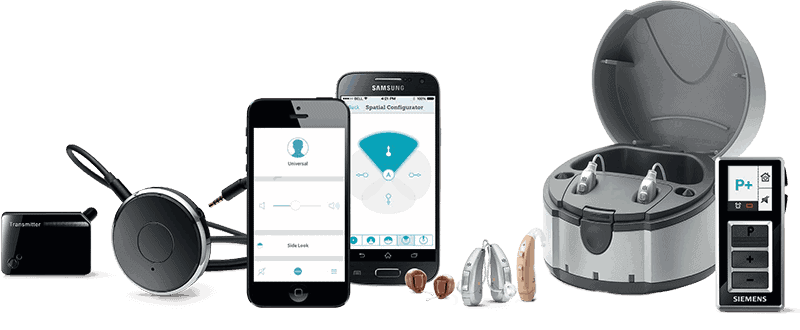 ---
Other new and improved binax features include Narrow Directionality which suppresses unnecessary sounds and focuses on specific sounds wearers prefer to hear. Spatial Speech Focus improves speech recognition against background noise by focusing on speech and suppressing background noise.
With wireless technology, binax hearing aids connect with personal electronic devices, giving wearers better access to technology, media, and contacts. The binax family of hearing aids comes in the following models: Ace (receiver-in-canal), Pure (RIC), Carat (RIC), Motion (behind-the-ear), and Insio (in-the-ear, in-the-canal, completely-in-canal, and invisible-in-canal).
Are Siemens Hearing Aids right for you?
---
Contact our practice today to schedule a consultation with Hearing Instrument Specialist, Candace Wawra. She will evaluate your current hearing abilities and help you decide if Siemens hearing aids are the best aids for you.
---