Widex Hearing Aids in Springfield
Founded in 1956, Widex is a Danish manufacturer that distributes hearing aids to more than 100 countries. Inspired by the full spectrum of natural sounds, Widex hearing aids are known for their legendary "Widex Sound," which provides the wearer with a rich listening experience that reflects the world around them.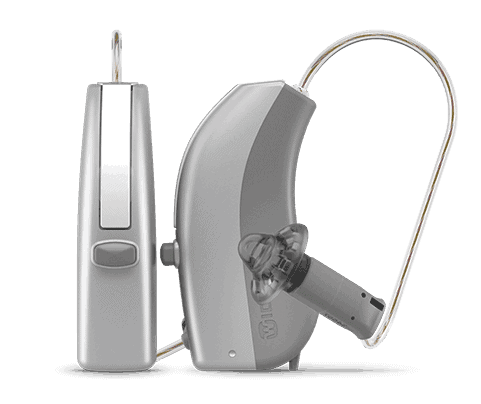 ---
Widex's mission is to provide hearing solutions that are easy to use and seamlessly integrated into daily life, to enable people to hear naturally. Over the decades, Widex has become a frontrunner in developing digital technology for hearing aids. Widex was one of the first hearing aid manufacturers to offer a fully digital hearing aid with wireless technology. In 2012, Widex received the European Inventor Award for their advancements to hearing devices.
Widex Moment
The smallest rechargeable ever! Widex has managed to fit all the benefits of the MOMENT™ platform into the smallest rechargeable lithium-ion receiver-in-canal hearing aid on the market. Users can rest easy knowing they'll always have the power they need in a discreet hearing solution. Plus, they'll never have to struggle with hearing aid batteries.
---
The Word's First Smart Hearing Aid
This hearing aid evolves in real life to keep getting smarter. Interactive options help you intuitively shape your listening experience, putting you in full control if you want to be. EVOKE automatically makes hearing aid adjustments suited to your needs and your environment. This ensures great sound for a busy life has never been easier.
---
Truly personalized sound to you
Widex SoundSense Technology means that every time you use EVOKE, it evolves – just as you'd expect from a smart hearing aid. That's because when you and others personalize your listening experience, EVOKE learns from different situations.
We use that anonymous data to create a better listening experience for everyone. So the great hearing aid you buy today evolves to be even better tomorrow!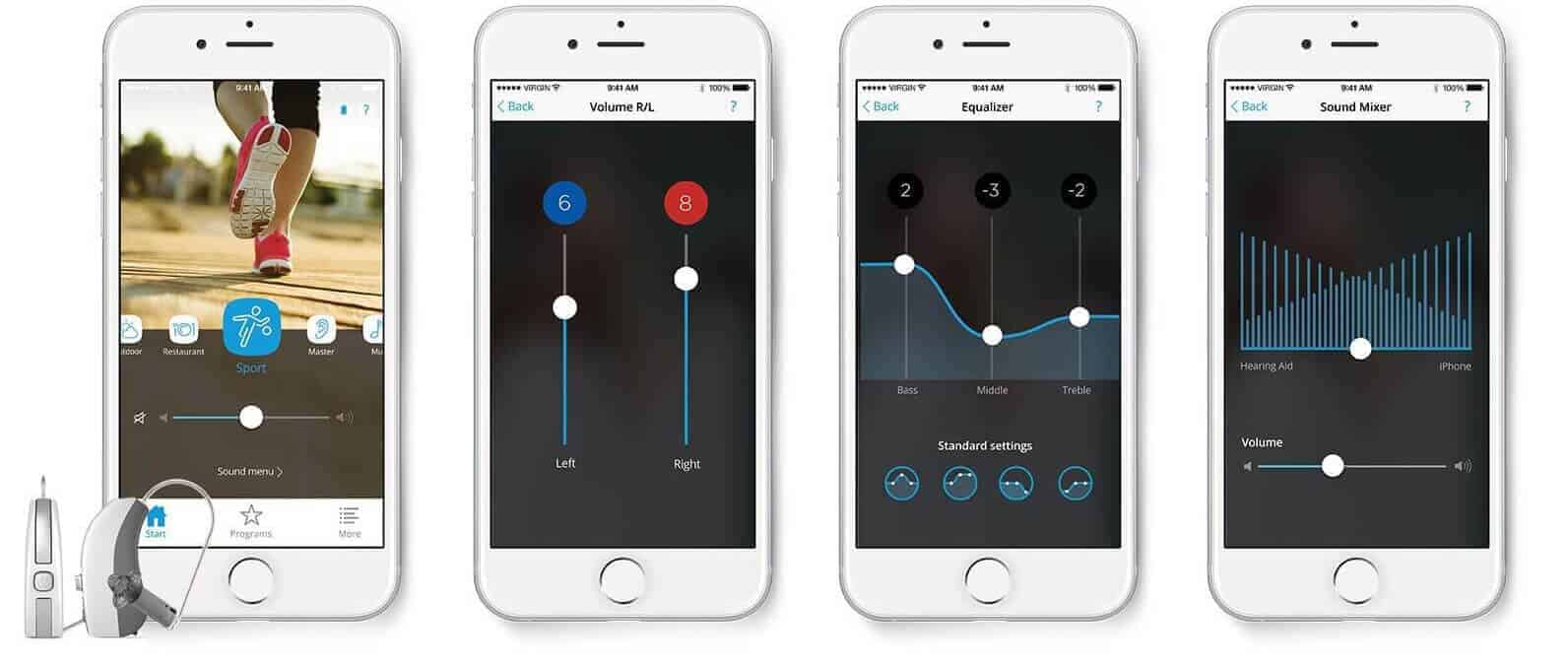 BEYOND Made for iPhone
As the latest model from Widex, BEYOND is right on point with its technological advancements. This Made for iPhone hearing aid connects wirelessly to your smartphone to stream phone calls, FaceTime, music, movies, and other media directly to your ears. With a GPS-activated geo-tagging function, your preferences in specific locations are saved and automatically adjusted later for a seamless listening experience.
BEYOND connects to your iPhone with the BEYOND app. This allows you to change features, adjust the volume, and decide where you want to focus sound with ease and discretion. BEYOND's listening features include True Input Technology, Soft Level Noise Reduction, and SMARTWIND Manager. Together, these features provide you with a natural, comfortable listening experience. With a long battery life, BEYOND is the choice for those who are on-the-go. BEYOND is available as a receiver-in-canal hearing aid.
---

---
UNIQUE hearing aids are designed for people with active lifestyles. UNIQUE is a low-maintenance, fully automatic device that captures the full spectrum of sound in any environment, from the very quiet to the very loud. UNIQUE's automatic features adjust to provide the most comfortable and natural listening experience, while filtering out excess noise and the sounds you do not want to hear.
UNIQUE's noise and wind reduction features preserve speech in outdoor settings, while the fast processing platform ensures balanced and clear sound no matter the environment. UNIQUE is available in a number of styles: completely-in-canal, in-the-ear, receiver-in-canal, and behind-the-ear.

---
DREAM provides wearers with true-to-life sound, distortion-free listening, and improved speech recognition. DREAM's True Input Technology has been found to improve speech sounds by 21% in loud noise. As a fully digital device, DREAM is an accessible hearing aid designed both for seasoned wearers and newcomers to hearing devices.
DREAM's fast processing platform reduces noise, filters out distractions, and helps you focus, no matter the environment you find yourself in. With wireless connection to your smartphone, you may access even more amplified speech sounds with audio streaming. DREAM has been found to offer a 21% longer battery life than comparable models. DREAM is available in completely-in-canal micro, completely-in-canal, in-the-ear, and receiver-in-canal styles.

---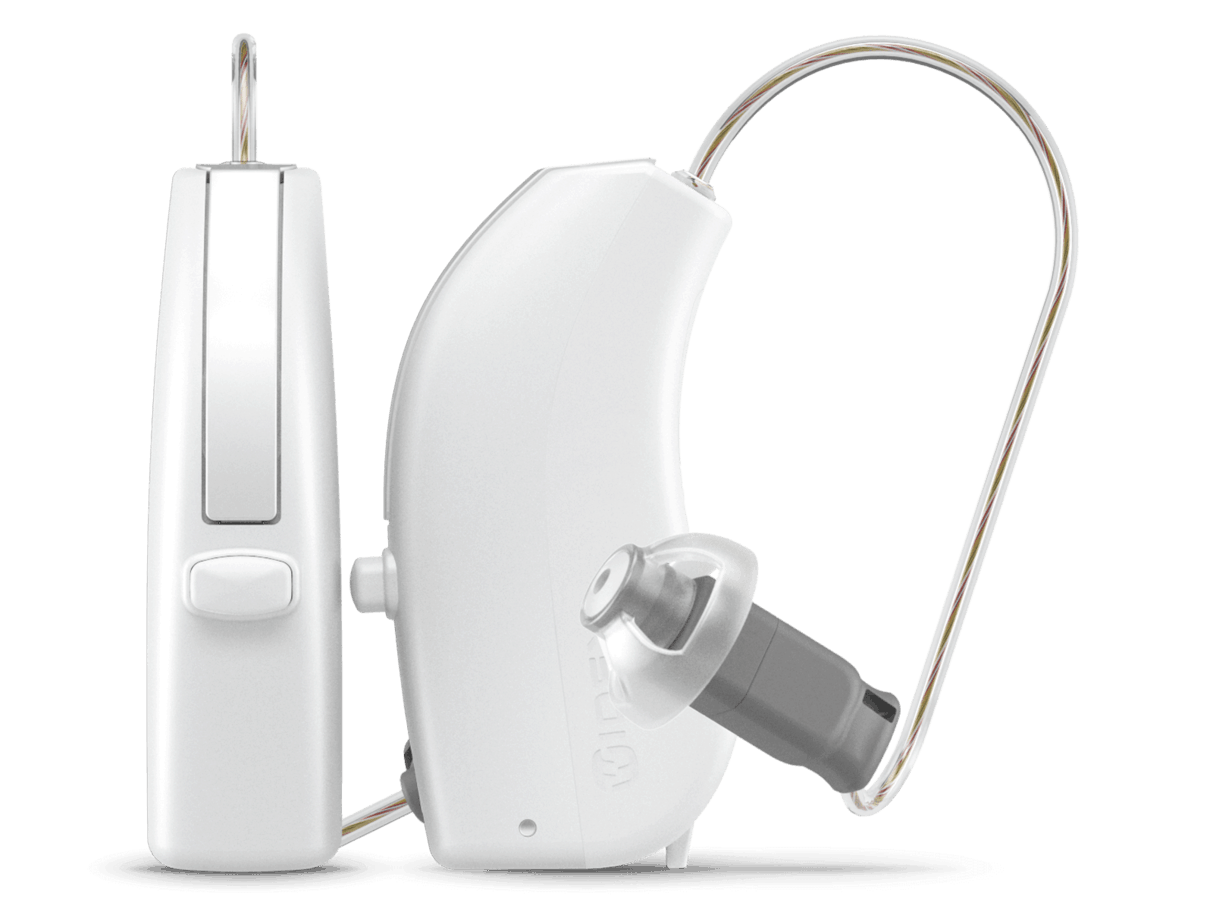 ---
Tinnitus appears in 80% to 90% of hearing loss cases, which is why it is addressed head-on by Widex with their ZEN Tinnitus Therapy. Tinnitus, "a ringing of the ears," produces frustrating and distracting sounds which has been found to interfere with concentration, sleep, and memory.
ZEN Tinnitus Therapy is a four-part treatment that consists of counseling, amplification, fractal tones (ZEN Tones), and relaxation. ZEN Tinnitus Therapy provides relaxing and stimulating synthetic sounds to redirect your brain away from the tinnitus sounds. With behavioral exercises and sleep management strategies, ZEN offers a holistic approach to treating this frustrating condition.
ZEN Tinnitus Therapy is available in select Widex hearing aid models, and also as a standalone tinnitus device called ZEN2Go.
CROS/BiCROS
Widex offers hearing solutions for people who experience single-sided hearing loss, with the CROS. CROS and BiCROS hearing aids pick up sounds from the non-hearing side and transmit audio signals wirelessly to a device worn in the hearing ear. These sounds are analyzed and balanced, providing wearers with a fuller picture of sound in any environment. CROS hearing aids help people with directionality and speech recognition. Widex CROS aids are worn in the behind-the-ear style.
SUPER
For those who experience higher degrees of hearing loss (severe to profound), Widex offers the SUPER hearing aid. SUPER provides higher levels of speech recognition, sound amplification, and noise reduction, and performs well in noisy environments that could interfere with speech sounds. SUPER also boasts features to assist with directionality. Equipped with a long battery life and weather-resistant coating, SUPER is a great choice for those with active lifestyles. For all of its power, SUPER is a discreet and small hearing aid, available in the receiver-in-canal style.
---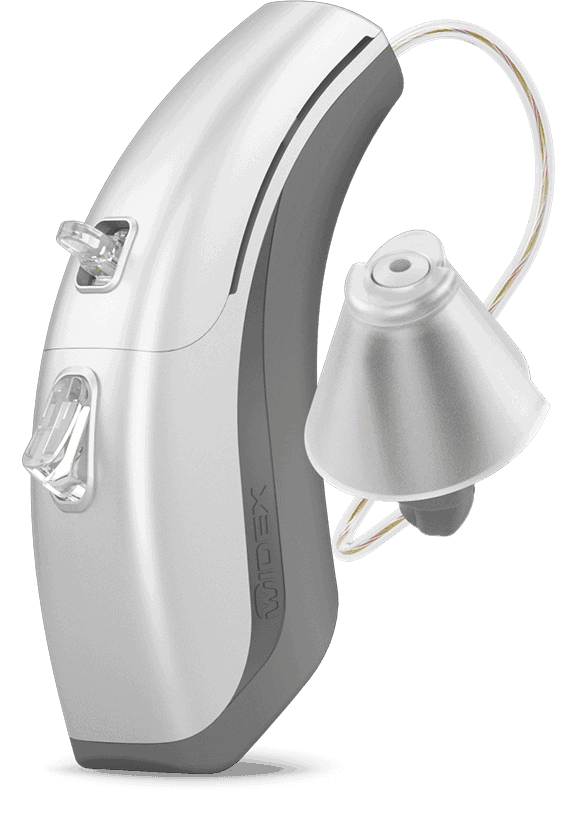 Are Widex Hearing Aids Right For You?
---
Contact our practice today to schedule a consultation with Hearing Instrument Specialist, Candace Wawra. She will evaluate your current hearing abilities and help you decide if Phonak hearing aids are the best aids for you.
---