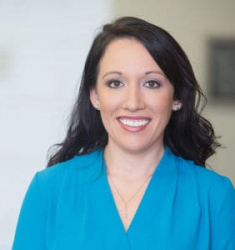 Latest posts by Candace Wawra
(see all)
The Signia Styletto introduces a new wave of hearing aid technology for those with mild to moderate hearing loss. Incorporating a highly attractive form factor with state-of-the-art technology that can actually provide better-than-normal hearing ability, the Styletto appeals to many people who may have previously avoided wearing hearing aids. It is the first SLIM-RIC (Slim Receiver-in-Canal) hearing aid to come onto the market. The Signia Styletto has gotten a lot of people excited to finally get the hearing aids they need, and also represents a substantial upgrade for many existing hearing aid wearers.
A Stylish, Modern Hearing Aid
While it sits behind the ear, a slim wire attaches to the earpiece which sits in the ear canal. A range of attractive style options are available, making this the first hearing aid to be designed as not only an assistive technology but as a fashion piece. Wearers can choose between five style options including Snow White/Rose Gold, Black/Silver, Cosmic Blue/Rose Gold, White or Black.
To keep the Signia Styletto sleek and stylish, push-buttons or other visible controls have been completely removed from the design. All changes you might need to make in the program can be accessed easily through the downloadable smartphone touchControl™ App.
Those without smartphones or who prefer a different solution can take advantage of the miniPocket™, a keychain accessory that provides the same control as the smartphone app. Should you need to reach out to our team at Hearing Wellness Solutions, the Styletto can actually have its fitment modified by Telecare, so you won't need to return to our office every time you need a program adjustment.
High Quality Audio
The Signia Styletto offers some of the best audio quality in the industry. It is appropriate for music-lovers and conversationalists alike. Signia's revolutionary Own Voice Processing (OVP™) incorporates digital signal processing that helps reduce the accentuation of your own voice that typical hearing aids cause, providing a much more natural sound when you are speaking.
Speech Quality technology allows the Styletto to accentuate speech over background noise. In noisy environments, this translates to better-than-normal hearing ability.
The Styletto also incorporates features for those with tinnitus. They can play masking sounds such as ocean waves to overcome the annoyance of tinnitus, or just to help soothe you at the end of the day. The Styletto also comes with Notch Therapy, which provides an inaudible solution to help reduce tonal tinnitus.
The Styletto is available in three feature packs including 3x, 5x and 7x. Those who are most active and on-the-go are recommended to select the 7x range, while those who spend most of their time in quiet environments can opt for the 3x. While price is a factor for most people, the 7x embodies the best option for people who might need more noise reduction or wind noise cancellation, especially an issue during outdoor activities. The 7x has five active processing channels. The 5x has four channels and the 3x has two. The amount of processing channels accounts for the variance in audio quality provided between the three feature packs.
All three varieties allow connection via Bluetooth. This means that telephone conversations, video conferences, music and more can be played directly from your Stylettos, which provides a significant boost in sound quality over simply playing the media out of another speaker and allowing your hearing aid microphones to pick it back up. (You can test the difference in quality yourself.)
State-of-the-Art Battery Technology
The Styletto relies on power from rechargeable lithium-ion batteries. Lithium-ion is the best battery solution available today and is used across a wide range of industries. The batteries in the Styletto take about 3 hours to achieve a full charge, which will last for 19 hours. Stylettos come standard with the Styletto X charging case, which is itself battery-powered. It can charge your hearing aids 3 times before itself needing to be charged. This adds up to a total of four days of usability without access to an electrical outlet.
The Styletto X charging case is smaller than a pack of cigarettes and uses Qi wireless charging technology. Simply place the case on a charging pad when not in use; no need for extra wires.
If you're in the market for new hearing aids, ask your hearing healthcare provider about the Signia Styletto. It's not just one of the highest-performing options available today– it's arguably the best-looking!
Hearing Wellness Solutions
If you have recently noticed changes in your hearing, reach out to our friendly team. We would love an opportunity to help you on your adventure towards better hearing and an improved quality of life.
Do you have questions about the Signia Styletto or other advanced hearing aids? We have you covered there too. We love to work hand-in-hand with our clients to answer each and every one of their questions and concerns.