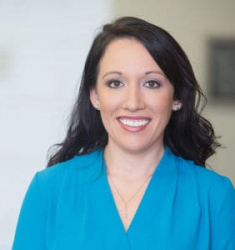 Latest posts by Candace Wawra
(see all)
Traveling, whether for business or pleasure, can be stressful – but it doesn't have to be!  You've marked off everything on your packing lists, your tickets are printed, and you've already checked in online. But it always feels like there's something you've forgotten…what could it be?
If you're hard of hearing and use hearing aids to treat your hearing loss, then take a moment to make sure you've prepared for travel with your devices. Our tips will ensure that you're confident with your devices, no matter how far you go from home.
Preparations Prior to Travel
When was the last time you took your hearing aids in for maintenance? Before you head out on that trip, you'll want to make sure that your hearing aids are in proper working order. Stop by Hearing Wellness Solutions In Springfield for a cleaning, maintenance or repair before you hit the road. If you're traveling over a holiday, keep in mind that businesses may be closed, so you'll want your hearing aids in great working order just in case!
These days, hearing aids are quite sophisticated. When you got your hearing aids, your hearing specialist showed you how to care for them daily. At the same time, you'll want to get a professional cleaning, as there are sensitive parts to your aid that you do not want to harm.
Make Sure You've Got Power
If you use rechargeable hearing aids, you won't need to worry about bringing replacement batteries – but make sure all of your hearing aid supplies are packed. Most rechargeable hearing aids come with a charging station from the manufacturer. Be sure to pack your charging station. If you are leaving the country, check the electrical outlet requirements in the country you are visiting. You may need an adaptor – make sure you've got one so you can recharge your aids!
If your aids are powered by traditional batteries, make sure you've got enough for the duration of your trip. Most hearing aids are powered by zinc air batteries, which are common and aren't difficult to find – for the most part. But you don't want to be stuck somewhere without them! Stock up on these before you go.
Don't forget to pack your cleaning equipment, a padded case to store your hearing aids, and if you use one, a dehumidifying station. If you use assistive listening devices (ALDs) or a portable, vibrating alarm for waking up, be sure to pack them and have extra batteries.
Planes, Trains and Automobiles
Public transportation hubs and airports may pose challenges for people who are hard of hearing. In these noisy environments, you may have difficulty hearing announcements about changes to your flight/bus/train schedule. At the same time, it may be a challenge to hear your ticket agent through the window or across the counter. In these situations, your ALDs may come in handy. If your aids have smartphone compatibility, you may activate your smartphone's microphone to stream amplified sound to your aids. If you're unsure whether your aids are compatible, ask us at Hearing Wellness Solutions.
Some airports and public transportation buildings are equipped with services to assist people who are hard of hearing. Certain airports and ticket windows offer hearing loops, which you'll be able to connect to via telecoil (if your hearing aid has this option). This option allows for sound to be streamed directly to your ear, without the disturbance of background noise. Check their websites or call the customer service hotlines to explore your options.
Just in case, print out all of your tickets, so that you have a hard copy. Before you go, set up your phone to receive alerts and texts from your airline, informing you of any changes to your schedule.
If you plan on taking a long road trip to your destination, make sure your hearing aids are fully charged. Look into Bluetooth wireless connectivity for your hearing aids, so you can talk on the phone hands-free, if necessary.
Upon Your Arrival
If you are staying at a hotel, be sure to notify the hotel staff of your accessibility needs. Hotels in the US are required by the ADA to provide accommodations for people with hearing loss. Some hotels are equipped with alarm systems for people who are hard of hearing, in case of emergencies. They may also offer vibrating alarm clocks and wake-up calls.
If you are staying at the home of family members or loved ones, be sure to communicate your accessibility needs to them. Make sure that you store your hearing aids safely while you sleep, so that kids or pets don't happen to pick them up!
Bon voyage! For more information and maintenance, contact us at Hearing Wellness Solutions.