Starkey Hearing Aids in Springfield
About Starkey Hearing Aids
Founded in 1967, Starkey Hearing Technologies is an American manufacturer of hearing aids, based in Eden Prairie, Minnesota. Starkey has a long history of innovation, bringing industry firsts such as the in-canal hearing aid and the first custom, fully programmable invisible hearing aid. Starkey designs hearing instruments in collaboration with their sister research institute, Starkey Hearing Research Center in Berkeley, using data and feedback from test subjects and hearing specialists alike. Starkey's innovation has been awarded multiple times – the latest being a Silver Edison Award in 2015 for the Halo Made for iPhone hearing aid. The Starkey Hearing Foundation has donated more than 1 million hearing aids worldwide to different countries – one for each hearing aid purchased.
---

These hearing aids deliver sound quality that, until now, has never been possible. They are also available in a custom rechargeable style — the worlds' first 2.4 GHz Li-ion custom rechargeable hearing aids!
The Thrive Hearing App
Thrive gives you the power to easily monitor your body and brain health via your smartphone. Compatible with both Android and Apple smartphones, the Thrive app gives you a Body Score, a Brain Score and an overall score combining the two, called a Thrive Wellness Score.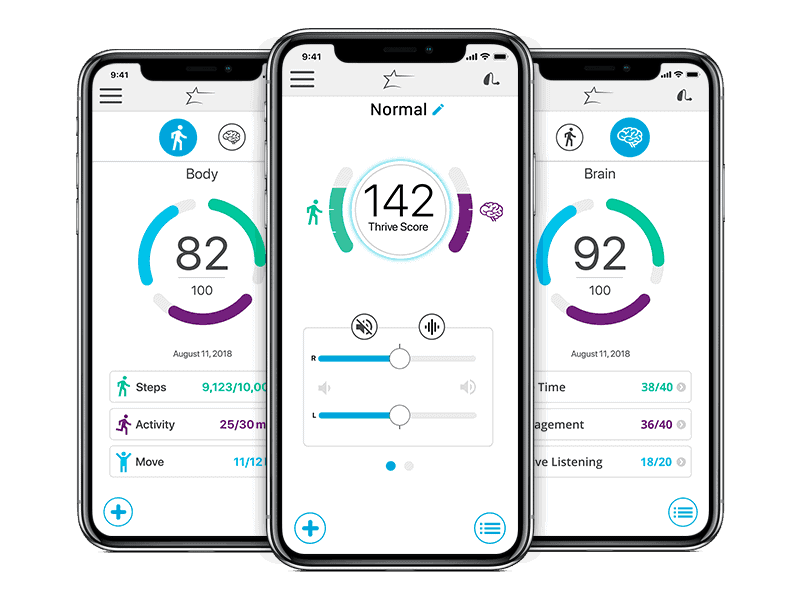 ---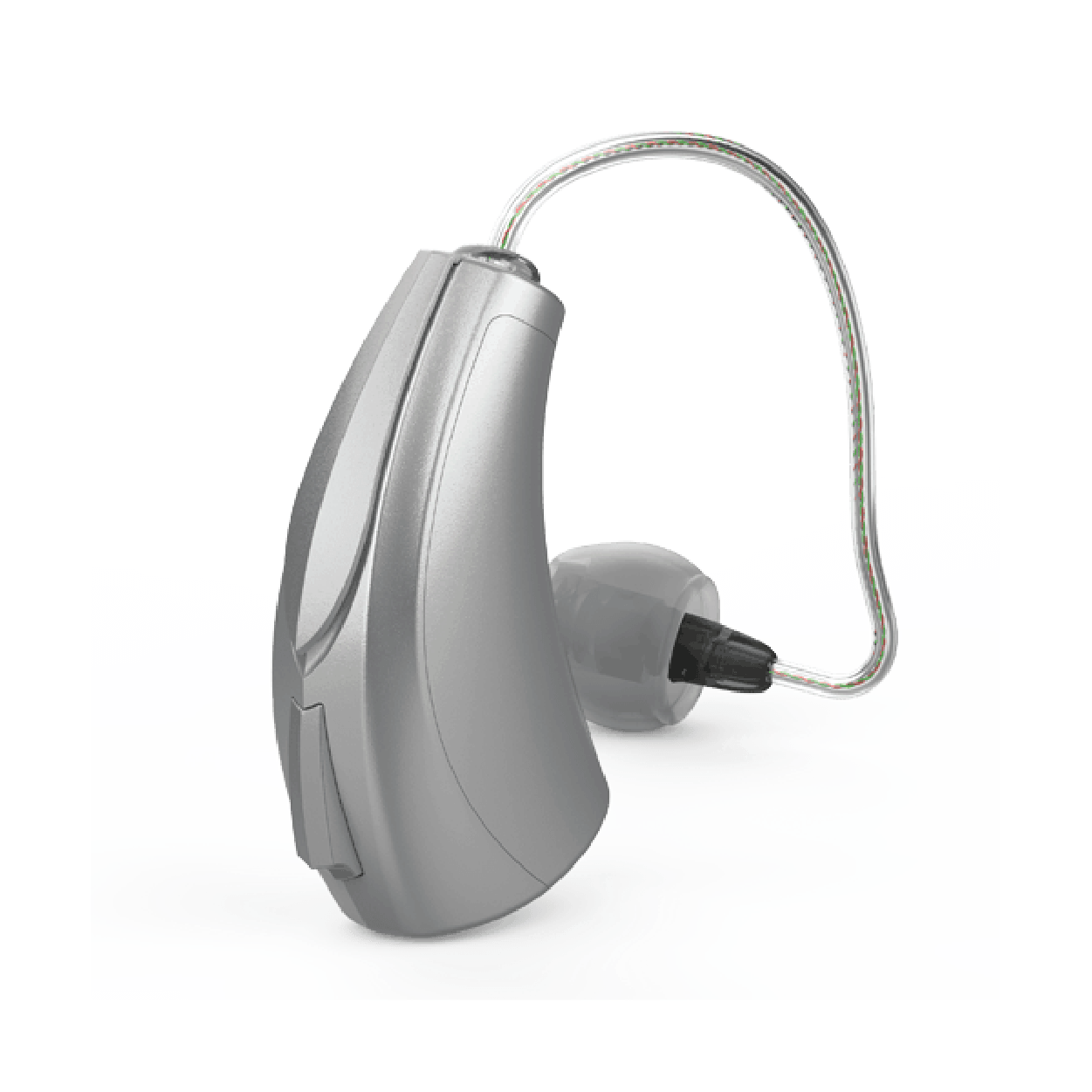 ---
---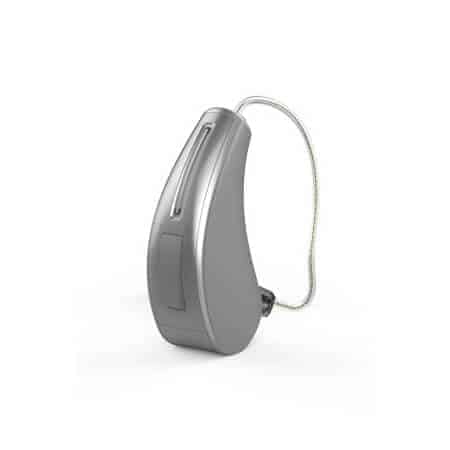 ---
---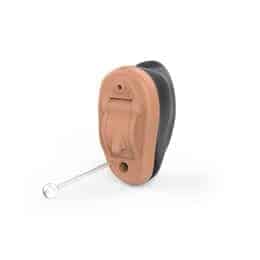 ---
---
Introducing Muse – Hearing Aids Made for Life
Starkey's Muse Made for Life hearing aid was introduced in 2016. Muse is a wireless hearing aid, designed to accommodate complex listening environments. Muse offers up four main features: comfort in noise, high-quality music listening, improved speech recognition, and an ultra-high definition audio experience for every situation.
Powered by the new Synergy Processing Platform, Muse functions at five times the power of previous Starkey platforms. With the capability to process multiple sounds simultaneously, Muse captures the subtleties of any listening environment and provides wearers with a high-definition audio experience.
Muse hearing aids are also designed to adapt to new sounds, which provides an increase in speed between transitions of sounds, as well as the recognition of new sounds. While most traditional hearing aids are designed solely for speech recognition, Muse also captures the richness of the sounds of music. For a comfortable listening experience, Muse's sound comfort technology eliminates sound distortion and provides a natural experience for loud and soft sounds alike.
Muse addresses speech recognition with Acuity Directionality and Speech Shift, both of which protect and elucidate speech in difficult environments. With wireless capabilities, Muse connects to smartphones and other personal electronic devices. This allows wearers to stream phone calls, music and other media directly to their Muse hearing aids. Muse connects through the downloadable app, SurfLink Mobile 2. SurfLink, along with related accessories, also provides wearers with assistive listening options.

---
For hearing aid wearers who suffer from tinnitus, Muse is equipped with Starkey's Multiflex Tinnitus Technology, a sound therapy program to provide relief from the frustrating symptoms of tinnitus.
Muse hearing aids are available in a number of standard and customizable styles: completely-in-canal, in-the-canal, in-the-ear, receiver-in-canal, and behind-the-ear. Muse models include a micro receiver-in-canal style, equipped with a telecoil, and a small, slim mini behind-the-ear model. For people who experience single-sided deafness, Starkey offers the Muse CROS.
Halo – Made for iPhone
Starkey's Halo is one of the world's first hearing aids designed specifically to connect wearers to their smartphones. For their innovation, Starkey received a Silver Edison Award in 2015. Through the TruLink Hearing Control app, Halo receives a direct stream of phone calls, music, and other media directly from their iPhones to their hearing aids. To provide a truly seamless listening experience, TruLink activates the iPhone's geotagging feature, which archives wearer hearing preferences in different spaces and automatically readjusts hearing aid preferences when wearers return to that location.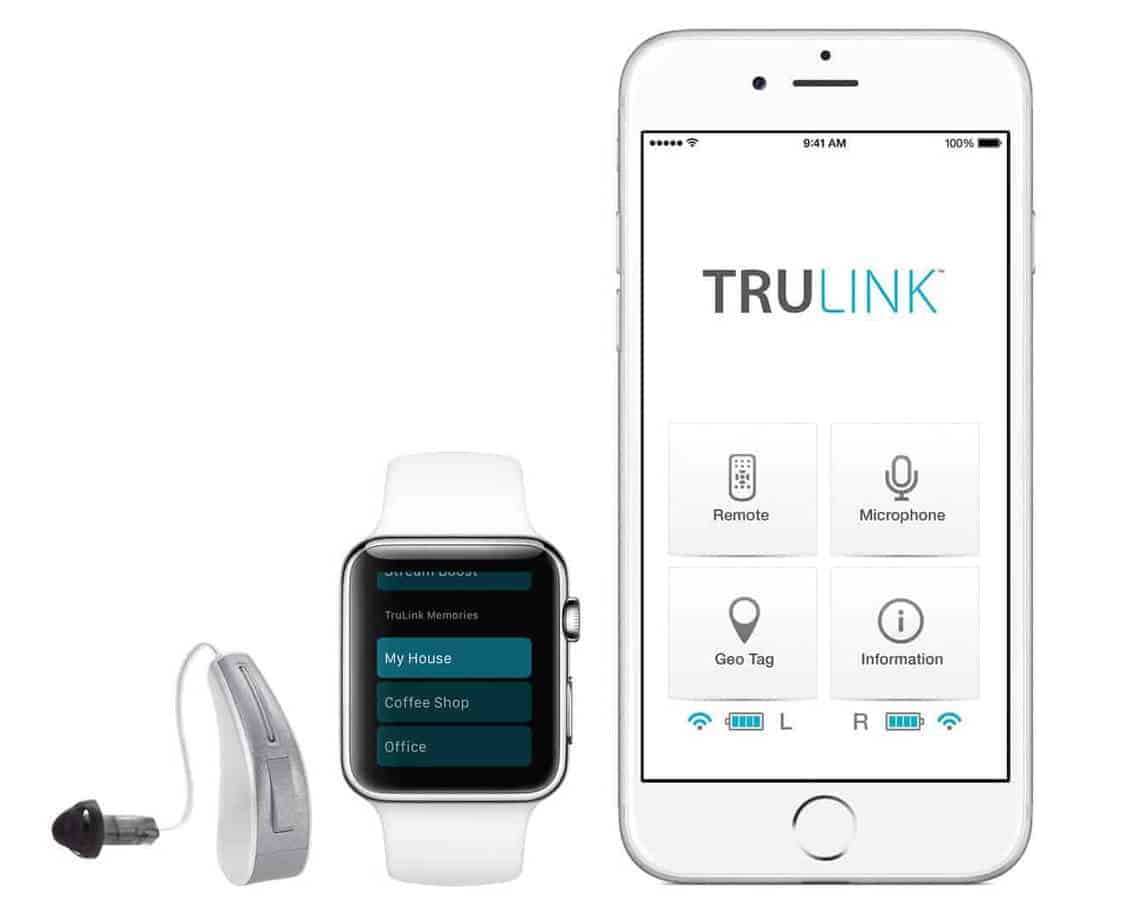 ---
TruLink provides hearing aid wearers with assistive listening options, providing extra amplification in particularly challenging situations. By activating the iPhone's microphone and placing it near the source of sound, Halo wearers will hear amplified sounds streamed directly to their hearing aids. Halo is designed with feedback reduction, noise reduction, and directional microphones with giving wearers the most comfortable listening experience.
The Halo 2 hearing aid eliminates whistling and buzzing, and assists wearers to hear comfortably in noisy situations, delivering a pristine quality of sound. Starkey's Halo 2 Made for iPhone hearing aid is customizable and available in receiver-in-canal (RIC) and behind-the-ear (BTE) styles.
Z Series by Starkey
Starkey's Z Series hearing aids give wearers heightened speech recognition and a comfortable listening experience in any environment. Z Series features include Binaural Spatial Mapping and Voice IQ2, which provides wearers with the full spectrum of sound in their environments. Multiflex Tinnitus Technology assists wearers who experience the frustrating symptoms of tinnitus. With a Self-Learning feature, Z Series hearing aids memorize wearer preferences and make automatic adjustments as they move in different sonic environments.

---
Starkey hearing aids are available in the following styles: invisible, receiver-in-canal, completely-in-canal, behind-the-ear, and in-the-ear.
Are Starkey Hearing Aids right for you?
---
Contact our practice today to schedule a consultation with Hearing Instrument Specialist, Candace Wawra. She will evaluate your current hearing abilities and help you decide if Starkey hearing aids are the best aids for you.
---