Signia Hearing Aids in Springfield
About Siemens/Signia Hearing Aids
Founded in 1847 in Berlin, Siemens is one of the world's oldest manufacturers of hearing aids. Siemens was the first to introduce the behind-the-ear hearing aid in 1959 and the in-the-ear hearing aid in 1966. Siemens was awarded the Gold Edison Award in 2015, for the binax hearing aid – the first hearing aid to outperform normal hearing in challenging noise situations.
Siemens is now a part of the Sivantos Group, a leader in the hearing aid industry. In 2016, Sivantos Group paired up Siemens with a new brand, Signia.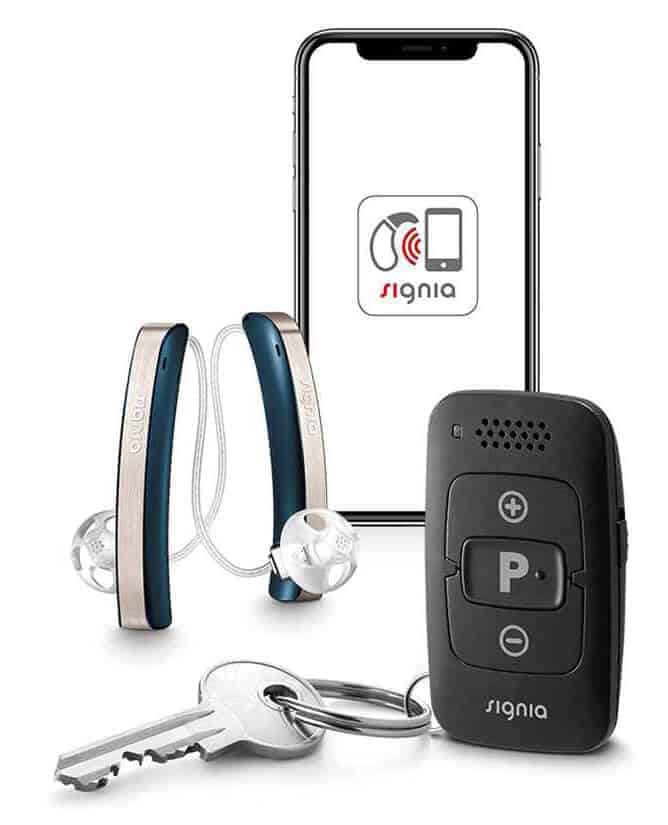 Signia Silk X
Signia XPerience Platform: Crystal-clear sound in every situation. Whether you're in a crowded street, working in an open-plan office, or dining in a busy restaurant, wherever there's a high level of ambient noise, holding a conversation requires concentration and effort. Silk X tackles these challenges expertly with the true-to-life sound of Signia Xperience. So you hear what matters to you. All day long, in every situation.
One of the world's smallest hearing aids, Silk gives you the confidence of knowing that no one even notices you're wearing them. All models sit discreetly inside your ear. The only ready-to-wear CIC available on the Signia Xperience platform delivers clear speech understanding in an ultra-discreet size with instant fit. Thanks to its flexible silicone Click Sleeves, Silk X sits securely in the ear for a brilliant fit on the spot.
Tailor-made without the wait: Silk X is fitted with highly adaptable soft-silicone Click Sleeves that simply click onto the hearing aids to ensure a level of comfort and secure fit in your ear previously only available with custom-built housings. The sleeves come in 4 different sizes suitable for most ear anatomies and hearing needs so there is no wait as with other in-the-ear devices.
Perfectly positioned for phone calls and music: Unlike hearing aids that sit behind the ear, Silk X's microphones pick up sound inside the ear canal. This enables you to make phone calls and listen to music in the way you are used to, including with over-ear headphones. Silk X hearing aids are the ultimate nearly invisible ready-to-wear hearing solution to keep your hearing loss hidden.
Personal support at your fingertips: Thanks to Signia's TeleCare remote support, you can get direct help from your hearing care professional via the Signia app on your smartphone. Wherever you are. You can control the volume and other settings discreetly via the Signia app or the miniPocket on your key ring.
A new era of wearability. Styletto X is the ideal hearing aid for anyone who doesn't want to compromise on their active lifestyle just because of hearing loss. The world's first SLIM-RIC combines brilliant, award-winning design and portable rechargeability with exchangeable receivers, the clear sound and speech understanding of our revolutionary Signia Xperience platform, and Bluetooth connectivity.
Styletto X is a game-changer for your practice. Its refined slim-line styling is preferred by 8 out of 10 people compared to conventional hearing aids. This eye-catching quality enables you to attract new and existing hearing aid wearers.
Key Features:
Uniquely stylish, award-winning design

Signia Xperience technology with the world's first acoustic-motion sensors for clear speech comprehension even in noisy environments

Tinnitus options

Remote control

Connectivity and high-quality audio streaming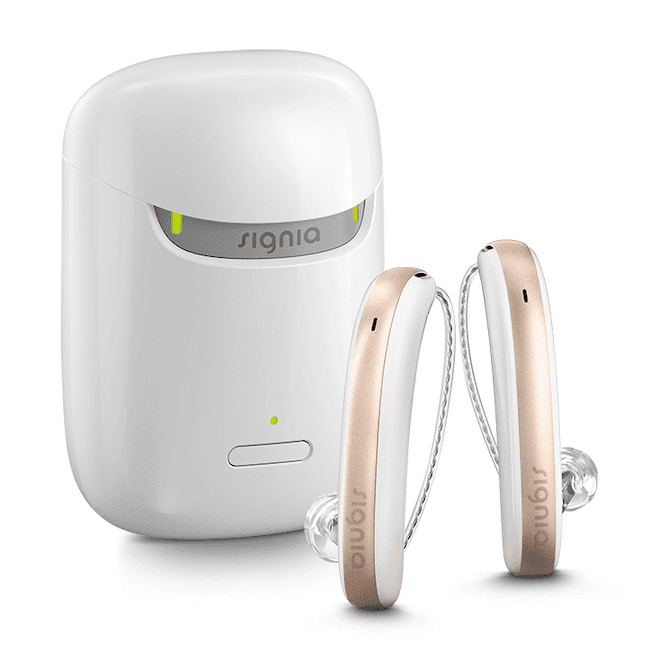 Signia Xperience
Hear what matters to you. The revolutionary Signia Xperience platform with the world's first acoustic-motion sensors gives state-of-the-art hearing aids like Styletto X a new sense to understand what their wearer really needs to hear.
Upgrade to the future with Signia Active Pro. Bridging the gap between hearing aids and consumer electronics.
Ready to wear, Signia Active X combines iconic user-friendly design similar to premium consumer earbuds with audiological high-tech. This includes Signia Xperience YourSound technology for enhanced speech understanding in noise, Bluetooth connectivity, portable Li-ion rechargeability, and the self-service convenience of the Signia Assistant.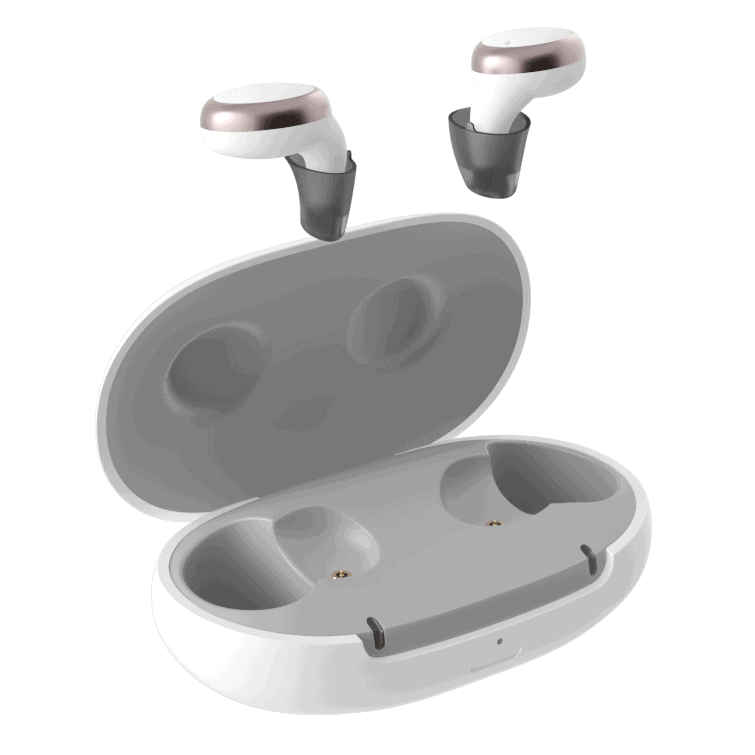 Leading audiological performance
Our latest hearing innovations offer leading audiological performance in iconic form factors. They combine our proven Signia Xperience YourSound technology built on revolutionary acoustic-motion sensors with Li-ion rechargeability and Bluetooth connectivity so your clients always hear what matters, with ease.
---
Are Signia hearing aids right for you?
Contact our practice today to schedule a consultation with Hearing Instrument Specialist, Candace Wawra. She will evaluate your current hearing abilities and help you decide if Signia hearing aids are the best aids for you.
---