Signia Hearing Aids in Springfield
About Siemens/Signia Hearing Aids
Founded in 1847 in Berlin, Siemens is one of the world's oldest manufacturers of hearing aids. Siemens was the first to introduce the behind-the-ear hearing aid in 1959 and the in-the-ear hearing aid in 1966. Siemens was awarded the Gold Edison Award in 2015, for the binax hearing aid – the first hearing aid to outperform normal hearing in challenging noise situations.
Siemens is now a part of the Sivantos Group, a leader in the hearing aid industry. In 2016, Sivantos Group paired up Siemens with a new brand, Signia.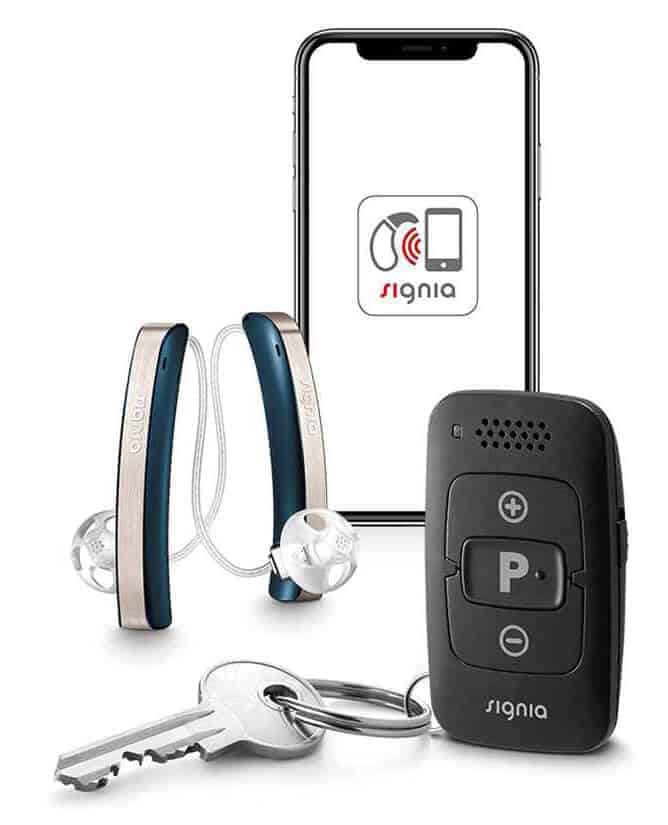 Brilliant hearing, discreet hearing aids
Pure 312 AX
Despite their small size, Pure 312 AX hearing aids feature our leading Augmented Focus hearing technology. This gives you outstanding speech clarity, even in noisy situations.
---
Signia AX hearing aids now feature 3 new benefits
Own Voice Processing 2.0 makes your own voice sound less artificial, so you'll find it easier to acclimate to and more comfortable to wear.
Auto EchoShield helps reduce the echo so you can hear clearer regardless of your situation.
AX HandsFree lets you take or make calls while in the car, preparing your meal, or any time your hands are busy with other tasks - completely hands free!
Rechargeable custom-fit for outstanding speech clarity
Insio Charge&Go AX
Insio Charge&Go AX are tailored to the individual shape of your ear canal to sit discreetly inside your ear.
---
Signia AX hearing aids now feature 3 new benefits
Charge them while you rest or sleep, and then go – true to their name. And keep going throughout your day with up to 20 hours of use on a single charge.
The revolutionary 24/7 Signia Assistant in the Signia app lets you optimize the sound as you go about your day.
You can choose between two different versions of Insio Charge&Go AX: one that sits in the ear (ITE) and one that sits even more discreetly in the ear canal (ITC).
Are Signia hearing aids right for you?
Contact our practice today to schedule a consultation with Hearing Instrument Specialist, Candace Wawra. She will evaluate your current hearing abilities and help you decide if Signia hearing aids are the best aids for you.