Starkey Hearing Aids in Springfield
About Starkey Hearing Aids
Founded in 1967, Starkey Hearing Technologies is an American manufacturer of hearing aids, based in Eden Prairie, Minnesota. Starkey has a long history of innovation, bringing industry firsts such as the in-canal hearing aid and the first custom, fully programmable invisible hearing aid. Starkey designs hearing instruments in collaboration with their sister research institute, Starkey Hearing Research Center in Berkeley, using data and feedback from test subjects and hearing specialists alike. Starkey's innovation has been awarded multiple times – the latest being a Silver Edison Award in 2015 for the Halo Made for iPhone hearing aid. The Starkey Hearing Foundation has donated more than 1 million hearing aids worldwide to different countries – one for each hearing aid purchased.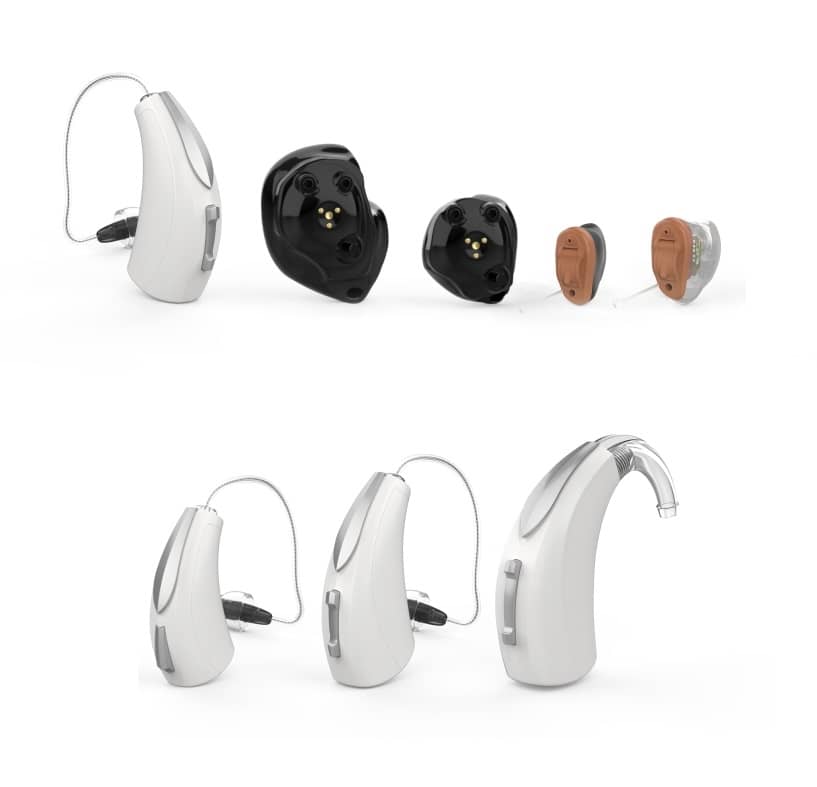 Natural. Seamless. Connected.
Evolv AI
Exceptional sound quality in a full line of our most innovative hearing aids. That's what we call effortless hearing.
From our smallest to our most powerful, Evolv AI offers a complete line of our most advanced hearing technology. Compared to previous technology, Evolv AI provides an additional 40% reduction in noise energy designed to reduce listening effort. Effortlessly enjoy every moment with the hearing aids that fit seamlessly into your lifestyle.
Contact Us
---
---
Effortlessly connect to better hearing.
A complete line of the world's most innovative hearing technology connects you to your favorite moments.
Evolv AI offers friendly AI paired with our newest and most advanced connectivity ever. With improved connection, more Android connectivity than ever before, and our best sound quality, you can experience and enjoy your favorite TV, music and conversations. A full line of Bluetooth hearing aids automatically connected to your lifestyle makes better hearing effortless.
---
Are Starkey hearing aids right for you?
Contact our practice today to schedule a consultation with Hearing Instrument Specialist, Candace Wawra. She will evaluate your current hearing abilities and help you decide if Starkey hearing aids are the best aids for you.
---