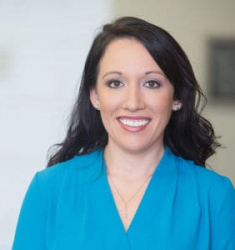 Latest posts by Candace Wawra
(see all)
The Phonak Audéo Paradise was launched in August of this year and stands as a high benchmark in hearing aid technology. Adhering to the sage words of Voltaire, "Wherever my travels may lead, paradise is where I am," the Audéo Paradise can help you live that maxim.
The Phonak company believes that "well hearing is well-being," and truer words could not be said, given the knowledge we have today about the importance of treating and keeping up with hearing loss.
The Audéo Paradise is the successor to Phonak's Audéo Marvel line, which sold over one million units in its first year on offer and was the company's most successful hearing aid since the Phonak Savia, launched in 2005.
PRISM, ASOS 4.0 and more
The Audéo Paradise features a new DSP chip: the PRISM (Processing Real-time Intelligent Sound Management). PRISM has double the amount of memory as the chip in the Marvel line, connects universally, and incorporates a new, more accurate fitting (programming) formula that is especially beneficial for those with milder hearing loss. PRISM also offers less reverberation, a wider dynamic range, and less listening fatigue in situations with high noise levels.
The new PRISM chip is accompanied by an update to Phonak's AutoSense OS. Now in its fourth generation (ASOS 4.0), the new operating system goes above and beyond the power found in the Audéo Marvel line with speech enhancement, dynamic noise cancellation, and motion-sensing DSP that helps improve directionality in noisy areas.
The motion sensor not only assists with conversations, but can also help integrate for hands-free communication with Siri, Google Assistant, or Amazon Alexa by double-tapping the hearing aid.
The Audéo Paradise utilizes rechargeable lithium-ion batteries, the state-of-the-art not only for hearing aids but in a multitude of industries.
Three Major New Features
Phonak has detailed three major new features found in the Audéo Paradise line which improve ease of use while also offering improved communication in a diversity of environments, especially when it is unusually loud, unusually quiet, and when the wearer is in motion.
Speech Enhancer improves communication in one-on-one environments when your conversational partner may feel comfortable speaking at a lower volume. These situations can make some speech sounds come across as "buried" between other sounds, and speech enhancer automatically applies extra gain to these buried sounds, bringing them back up to a normal level that you can hear.
Dynamic Noise Cancellation offers up to 4 dB of signal-to-noise improvement, creating a virtual directionality utilizing Phonak's adaptive "beamformer" algorithm and the newly integrated motion sensors.
Motion Sensor Hearing is what drives not only the dynamic noise cancellation but also seamlessly alters the microphone mode to adapt to the situation you find yourself in. The motion sensors allow the most effective background noise reduction as well as the most natural sound by incorporating an understanding of how you're moving in your environment.
Phonak's Product Manager Fabia Müller says, "With Paradise, we are delivering crisp natural sound, brilliant speech understanding, and personalized noise canceling." She notes that ASOS 4.0 uses artificial intelligence to make the experience of wearing the Audéo Paradise fully automated, with the three major features above blended seamlessly to create an enhanced auditory experience wherever you may roam.
The myPhonak App
The myPhonak smartphone app, an excellent companion to the Audéo Paradise hearing aids, allows users to adjust the level of background noise reduction, and even take a hearing test using their own hearing aids right from home- still administered by a human professional hearing healthcare specialist.
Hearing Diary
Acknowledging that fitment is always an ongoing process, the Audéo Paradise has built in a "Hearing Diary," allowing the wearer to track the quality of their experience in different situations so adjustments can be made. Clicking through a series of broader categories to narrow in on a specific situation like "conversation in quiet," "restaurant," "music," and more, the user can then add specific comments and feedback about the experience which can then be taken into consideration for assistance and/or fitment adjustment.
Whether you're new to hearing aids, in need of replacements, or looking to upgrade to take advantage of advancements in technology, the Phonak Audéo Paradise is worth checking out. Make an appointment for a hearing test today and see what Audéo Paradise can do to enhance your well hearing and well-being!